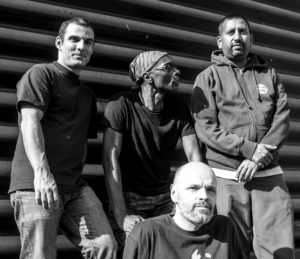 Avec à leur actif respectif tant d'albums, de collaborations, et de sessions live dans le monde entier, on pourrait  penser que les deux entités — Vibronics & Brain Damage — n'ont plus rien à prouver. Elles ont néanmoins bien des points communs, notamment un certain côté insatiable, suractif, infatigable, mais aussi un certain sens du défi, du concept et de la remise en question. L'exercice dont il est question ici va au-delà de la simple rencontre : les présentations entre les artistes ont été faites via des remixes et des sessions live depuis bien longtemps. Il s'agit plutôt de la collision éphémère de deux univers, le temps d'une tournée et d'un album, aboutissant à la naissance d'une troisième entité, non répertoriée jusqu'à lors.
Vibronics et Brain Damage se réunissent autour d'un concept, une inspiration narrative, qui surprendra sans doute : l'expérience des soldats anglo-carribéens et franco-africains lors du conflit de la première guerre mondiale. L'historien universitaire, poète et songwriter Madu Messenger, utilise le fruit d'années de recherche pour nous présenter une série de textes traitant, dans ce cadre précis, de sujets clés comme le voyage, l'amitié, la guerre, et la mort. Ce projet a donc notamment pour but d'offrir une expérience d'apprentissage sur une période encore souvent méconnue de notre histoire, établissant des parallèles troublants avec des considérations plus contemporaines, de chocs culturels, d'immigrations, de pouvoirs impériaux et d'horreurs de guerre, qui nous touchent tous encore à l'heure actuelle. Forts d'une réflexion sur ce sujet sensible, les musiciens du projet, aux origines diverses, anglofrançaises, jamaïcaines ou asiatiques, se permettent ici d'opérer un rapprochement culturel opposé à certains modèles d'asservissements et de communautarismes. Le reggae/dub digital de Brain Damage et Vibronics se teinte donc d'influences variées, combinant le meilleur d'un savoir-faire à la spontanéité de la rencontre et de l'expérience humaine.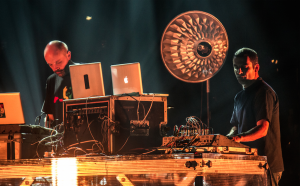 Les deux producteurs, Steve Vibronics et Martin Nathan transplantent une partie de leur studio sur scène, pour ce qui est tout sauf une confrontation, une compétition ou autre "battle". On parle plutôt ici d'une mise en commun de deux savoir-faire d'artistes aux sensibilités distinctes, non pas élevés l'un contre l'autre, mais plutôt en symbiose, au service d'une esthétique, d'un feeling, d'un propos. Il s'agit conjointement de lutter une fois de plus contre la rigueur des machines sollicitées, pour asséner un reggae/dub tour à tour léché, puis distordu, hypnotique et répétitif, néanmoins toujours surprenant, à grands renforts de réverbérations ténèbreuses, d'échos improbables et de mixes osés qui ont fait le succès de leurs sessions live ces 15 dernières années.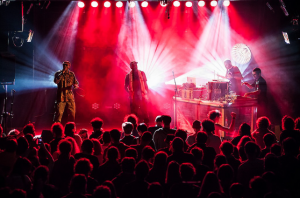 On reconnaitra également le style de Vibronics de part la présence des deux vocalistes, Madu Messenger et M Parvez, venant illustrer de leurs voix si particulières et complémentaires, le concept de cette rencontre : une certaine réflexion autour de l'expérience des soldats anglo-carribéens et franco-africains lors du conflit de la première guerre mondiale.
Enfin, si tout parait pensé, travaillé en amont, si rien ne semble avoir été laissé au hasard, une fragilité est néanmoins conservée, qui n'est autre que le reflet d'une spontanéité intacte, nous rappelant à chaque minutes que le projet est résolument atypique, et, par essence, éphémère…
Références : Dour Festival, Reggae Geel, Fusion Festival, Seasplash Festival, UNOD Weekender, Télérama Dub Festival, Riddim Collision Festival, …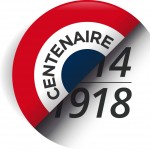 La création « Empire Soldiers » / Brain Damage meets Vibronics, a été labellisée par la Mission Gouvernementale du Centenaire de la Première Guerre Mondiale.
www.centenaire.org

Background info :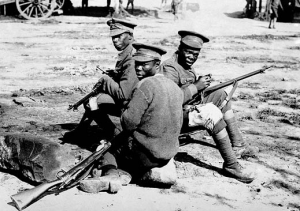 « In many ways the First World War is still seen as a white mans war, but it was a 'world war'. The European empires had to utilise all of their resources during the conflict, including the manpower of their colonies.
More then eight and half million men fought for Britain and of these nearly three million came from the colonies with India supplying approximately 1.5 million men. Even the Caribbean islands of Britain West Indies,Empire Soldiers pic2 with their small populations, mustered some 15,000. France was able to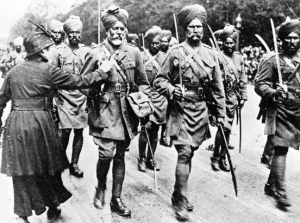 call on some 170,000 of her African colonial troops many of them coming from Senegal, some 30,000 would be killed in action.
The French had no problem using their black colonial troops in combat roles, for the British it was a different matter. A very strict racial policy was followed e.g. Indian troops were seen as having a good fighting spirit and served as combat troops. Though some West Indians troops would be involved in fighting in the Middle East, the majority of them would serve, along with some 140,000 Chinese, as members of labour battalions. These unsung soldiers were the backbone of the armies; at times working in horrendous conditions they moved supplies, dug trenches, laid railway and communication lines, built and mended the roads that took men to the front lines.
This album was created to tell the other half that is seldom told and stands as a testament to the colonials of colour who served during the Great War of 1914-18. »
[ Madu Messenger – 2013 ]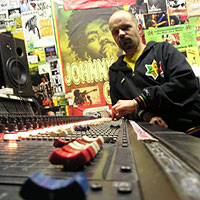 Vibronics, "the future sound of dub", fait vibrer le monde de ses basses depuis 1995. Sa musique est aux avant-postes de la scène dub anglaise, au travers de plus de 40 réalisations sur son désormais légendaire label "SCOOPS", ainsi que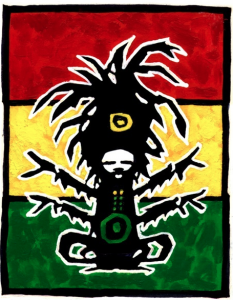 de nombreux albums, singles ou remixes sur une myriade de labels comme Dubhead, Universal Egg, Jah Tubby's ou encore Jarring Effects.
Tel un infatigable guerrier, il distille ses mixes live en compagnie des talentueux vocalistes Madu et Parvez à travers l'Europe, l'Asie, l'Amérique centrale et les Caraïbes. Après avoir sorti ses trois premiers albums sur le label Universal Egg, il revient en 2008 avec le projet "uk dub story", qu'il défendra en live sur les plus grands festivals européens. Insatiable, il produit en 2010 un single tous les mois sur son label SCOOP. Deux ans plus tard, il fait le pari de remixer le meilleur de la scène dub francaise : High Tone, Zenzile, Brain Damage ou encore Kanka. On retrouve l'ensemble de ce travail colossal sur l'album "Vibronics french connection" édité par le label parisien Hammerbass.
On ne prend pas de risque en considérant Vibronics comme l'un des plus grands noms de la scène reggae dub mondiale.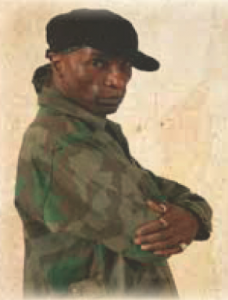 Madu Messenger, historien universitaire, songwriter engagé et vocaliste « roots », Madu est une légende du reggae britannique.
Il compte à son actif de nombreuses collaborations avec les principaux producteurs de la scène internationale qui ont su reconnaître l'intelligence et la pertinence de ses textes : No more Babylon, Zion Train, Brain Damage ou encore Dub Creator.
Il est désormais avant tout mis en avant comme l'un des principaux chanteurs et MC's du projet Vibronics, écumants les scènes et autres sound systems des quatre coins de monde.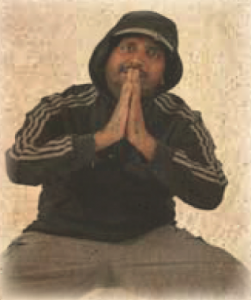 Parvez (aka The Dub Factory), basé à Leicester, au Royaume uni, il fonde le label Dub Factory en 1994, et est à l'origine de bon nombre de productions incontournables du dub britannique. Egalement connu pour ses talents de chanteur, d'origine asiatique, il travaille fréquemment avec de nombreux artistes indiens ou pakistanais ; on retiendra notamment les collaborations avec Ishq records et Bally Sagoo. Il a été amené à travailler également avec Control Tower, Ital Sounds, Brain Damage, parmis d'autres artistes issus de la crème des producteurs européens. Son rôle au sein du collectif Vibronics a parallèlement abouti à de nombreuses sorties discographiques, ainsi que des concerts dans le monde entier.