« Walk the Walk » LP
Jarring Effects (2015)

Recorded, for the voices, at legendary Harry J Studio
in Kingston, Jamaica.
Featuring Horace Andy, Willi Williams, Winston McAnuff, Kiddus I & Ras Michael.
At the controls of the Brain Damage project since 1999, and through a rich discography of more than 10 albums, Martin Nathan already explored my facets of his favorite style: the dub. After having contributed to settle its
foundations in France, he remains consistently involved in its evolution, suggesting various versions, alternatively urban, atmospheric, experimental, and recently way closer to some models developed in the UK.
This time, that's in Kingston that he realizes the main part of this new opus, to delve more deeply into the dub origins. His friendship with Samuel Clayton Jr, sound engineer and internationally respected producer (Steel Pulse / Toots & the Maytals) was decisive in the choice of this destination. This essential figure in Jamaica indeed opens the doors of the mythical Harry J Studio (Bob Marley / Burning Spear) to Brain Damage, and enables improbable connections with legendary artists for unforgettable studio sessions.
The initial idea of the project was to involve certain actors of this famous generation that contributed in the 1960s / 70s to create what reggae is, and by extension, the dub. Five veterans of the genre line then up behind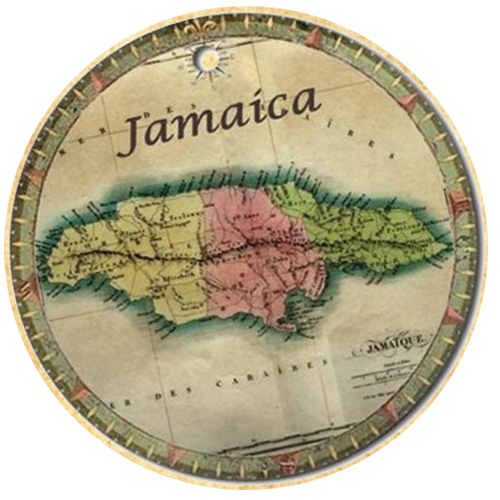 the microphone, all contemporaries, but with totally diverse sensibilities and backgrounds. Nowadays still superstar for some of them like Horace Andy whose tone is recognizable miles away, and who is used to collaborate with Massive Attack, kind of forgotten for some others like Kiddus I that yet was, in 1978, the hero if a key scene in the cult film « Rockers », all of them have kept their talents unimpaired. This being the case of Willi Williams, author of the timeless hit « Armagideon Time », covered by The Clash as so many others did, but also of Winston Mc Anuff who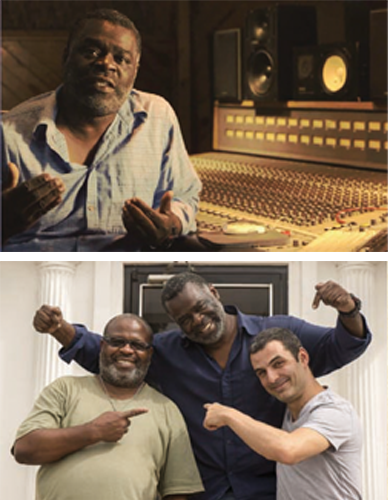 never ceases to amaze us by collaborating with French artists in a marked contrast to reggae vibes (Camille Bazbaz, Fixi, Java). Lastly, the dean Ras Michael, which was for so many years one of the ambassadors of Nyabinghi traditions on an international scale, continues to blow us away by his vocal interventions imbued with so much spirituality, and by this unique style of percussion-playing.
For the span of one studio session, all of them succeed in blending into the musical universe suggested by Brain Damage, and undertake the stylistic exercise submitted by the artist: writing most of their lyrics on the theme of their childhood, the childhood, youth and education. The outcome of these meetings is unique, a singular combination of maturity and genuineness, doubtless resulting from the open-mindedness and talents of each protagonist.